The Science That Drove
GOOD IDEA
A staggering 47 million Americans are struggling with metabolic syndrome. Our busy schedules, increased reliance on sugar, and fluctuations in energy levels throughout the day indicate that this number is set to increase dramatically in the coming years. As our rates of metabolic syndrome increase, so do our likelihood of the associated health consequences: diabetes, obesity, and cardiovascular conditions.
The good news is, many of the factors that contribute to metabolic syndrome can be modified with lifestyle changes. Sugar cravings, high blood pressure, high cholesterol, increased abdominal fat, and dramatic changes in energy levels can all be improved with the proper choices and tools. The creators of GOOD IDEA, two metabolic researchers, recognized the rising rates of metabolic conditions and found a scientifically backed way to help. GOOD IDEA was developed to help improve metabolic health and energy levels by reducing post-prandial blood glucose spikes, which can help improve energy levels and reduce cravings.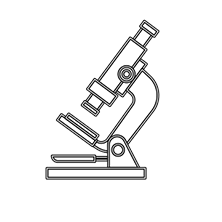 Backed by hard science and a decade of research.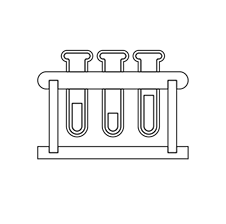 Proven in randomized, double-blind clinical trials.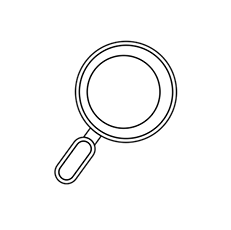 Instant blood sugar balancing effect in every can.
How GOOD IDEA Works:
Start by drinking 1/3 of GOOD IDEA a few minutes before you begin eating. Finish it with your food for more stable blood sugar levels.

The ingredients in GOOD IDEA are backed by randomized, double-blind clinical trials, the gold standard in scientific research. Five essential amino acids and a small amount of the essential mineral chromium, in the form of chromium picolinate, work together to reduce blood sugar. Amino acids (L-Leucine, L-Threonine, L-Lysine Monohydrochloride, L-Isoleucine, L-Valine) prime the metabolism to provide more effective energy from the food you eat. Chromium picolinate enhances insulin sensitivity in order to more effectively transport energy into the cells.
Combined, they synergistically reduce total blood sugar.  This blood sugar stabilization helps to improve our energy levels, reduce cravings, and improve our metabolic health.
All of GOOD IDEA's ingredients come together to elicit a 20-30%+ reduction in post-prandial blood glucose. 


What Does Reducing Blood Glucose Mean For Me?
When we stabilize our blood sugar levels, we reduce the extreme highs and lows that leave us feeling exhausted, moody, and unable to think clearly. In the short term, GOOD IDEA will help you harness your natural energy so you can reduce post-meal crashes, sugar cravings, and needless calorie intake. This allows us to have improved energy levels, enhance our metabolic health, increase our mental clarity, and help us achieve sustainable weight loss. In the long run, interventions targeting post-prandial glucose spikes have been shown to significantly reduce the risk of metabolic conditions, type 2 diabetes, and cardiovascular disease. 
Results You Can Feel & See
Ostman et al, PLoS ONE 15(6):e0234237
Pro-active insulin doesn't mean overproducing insulin, it means getting ahead of the curve in a way that reduces strain for your body.
Ostman et al, PLoS ONE 15(6):e0234237
Graph from actual meal study, showing typical reduction of 20-30% in blood sugar rise following a regular meal.
Want To Read More? Check Out Our Clinical Studies
2017
Published 2017 in Functional Foods in Health and Disease, 7(2):88-97
Investigation of serving 5 Amino Acids (5AA) and Chromium Picolinate (CrPic) alone, or in combination
LEARN MORE
2020
Published 2020 in PLoS ONE 15(6): e0234237
Proof of concept, North America
LEARN MORE
Investigation of serving 5 Amino Acids (5AA) and Chromium Picolinate (CrPic) alone, or in combination

Published 2017 in Functional Foods in Health and Disease, 7(2):88-97
Study design: Single-blind, randomized, controlled, cross-over trial
Study locations: Lund, Sweden
Subjects: 19 overweight men (11) and women (8), without diabetes

Mean BMI: 27.3 kg/m2
Mean age: 51 years

Meal: White bread, butter & orange jam. In total 64 g carbohydrates (50 g from the bread), 9 g protein and 12 g fat (total 380 kcal)
Test product: Carbonated, flavored water without (Placebo) or with 6.9 g 5AA alone or in combination with 500 µg CrPic, taken together with the meal.
Main results: 5AA+CrPic significantly lowered Cmax (called iPeak) by 27% compared to Placebo, and tended to reduce glucose response iAUC0-120 min by 20% (non-significant). Early insulin increase did not reach significance after 5AA+CrPic, although the overall iAUC for insulin was significantly higher (about 30%) for 5AA+CrPic compared with Placebo. Compared with the 5AA drink, the 5AA+CrPic reduced the insulin release by about 50%, indicating an improved insulin economy by combining 5AA with CrPic.
x
Study design: Double-blind, randomized, placebo controlled, cross-over study
Study locations: London, ON, Canada and Orlando, FL, USA
Subjects: 60 overweight men (28) and women (32), without diabetes

Mean BMI: 27.4 kg/m2 (24-30)
Mean age: 34.6 years (20-50)

Meal: White bread, butter and ham. In total 46 g carbohydrates, 14 g protein and 14 g fat (total 372 kcal). Good Idea® or Placebo was consumed 3 min before (175 ml) and then during the meal (180 ml). The latter volume was divided in 4 servings à 50 ml at times 3 min (after first bite), 7 min and 11 min, as well as the remaining 30 ml at time 14 min.
Test product: 355 ml (12 fl.oz) Good Idea® LemonLime (2.6 g 5AA + 250 µg CrPic) or Placebo (carbonated and lemon-lime flavored water without the 5AA+CrPic)
Main results: Acute consumption of Good Idea® with a standardized meal elicited a significant 24% reduction in postprandial blood glucose iAUC0-120min, as well as a 5.4% decrease in Cmax compared to placebo (ITT-population, n=60). There was no significant difference in overall insulin responses after Good Idea® compared to placebo.
x
As Seen On